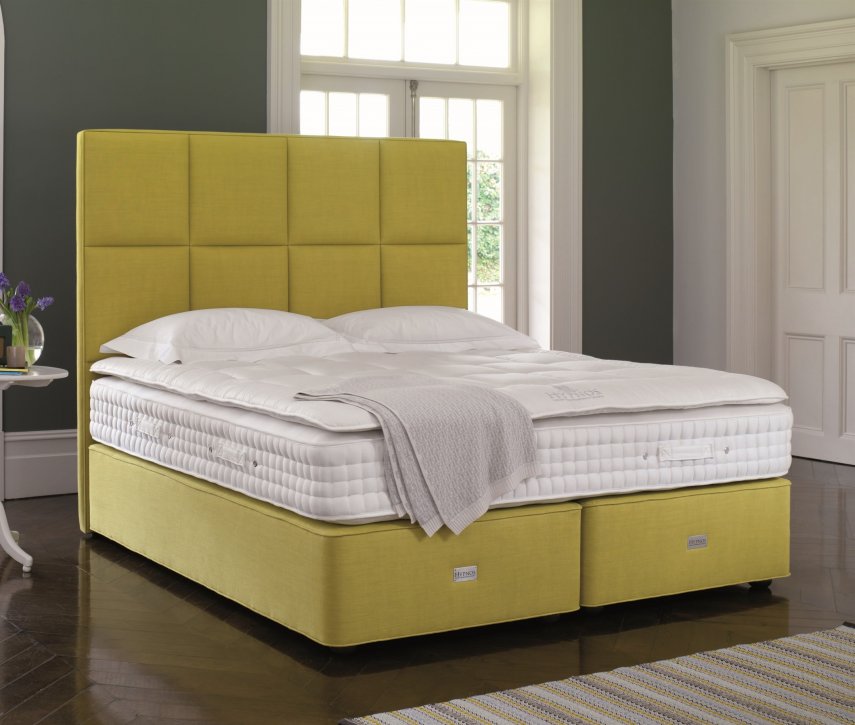 Hypnos Royal Comfort Collection
The jewel in the crown of the Hypnos bed collections, the Royal Comfort Collection is the ultimate choice for sleep perfection and well-being. Employing a layered design featuring 3 elements to gently cushion and support the body. This collection also features exquisite fabric design options from Sanderson.
---
Hypnos Sovereign
Three layer support system for the ultimate sleeping experience. The sumptuous luxury topper features soft and breathable bonded hair and lambswool to help regulate body temperature. It is covered with a wool-infused Belgian Damask and embroidered with the Royal Crest and Hypnos name. The matching mattress features hand teased hair and lambswool wrapped around a unique hourglass shaped pocket spring...