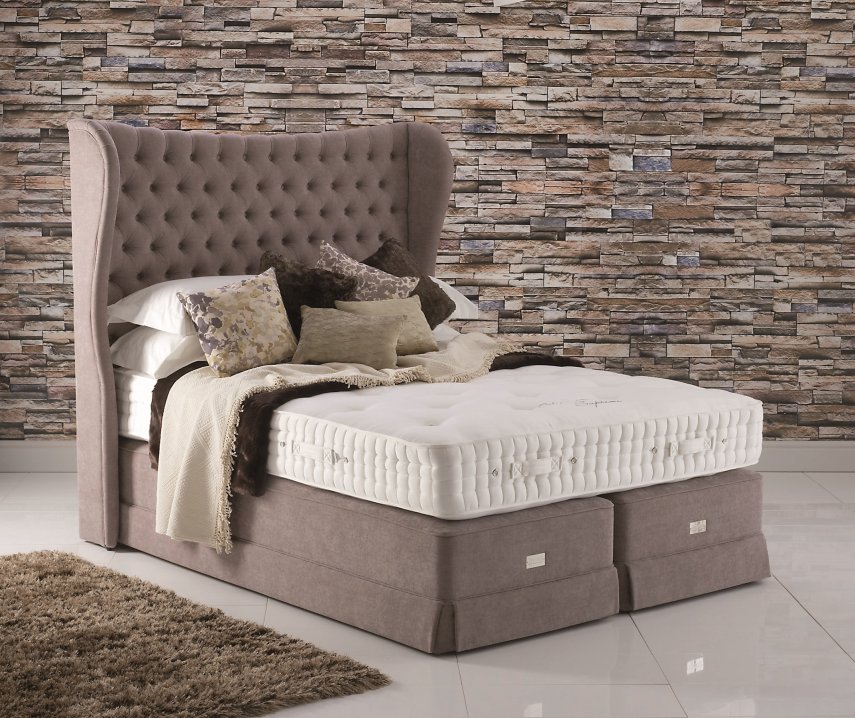 Hypnos Regency Collection
The Regency Collection offers heavenly comfort and support. All models feature double-sided, turnable mattresses with sumptuous layers of soft, natural fillings, for twice the luxury, comfort and longevity.
---
Hypnos St James Supreme
Luxury mattress featuring the intelligent UltraSens™ 16 pocket spring system. Each spring has 16 active turns within its unique 3-tier configuration, providing seamless progressive-support and unparalleled comfort. Upholstered with naturally soft and breathable layers of wool, luxurious cashmere, alpaca and silver, to help regulate body temperature and reward you with a refreshing night's...